National Transfer Accounts
The goal of the National Transfer Accounts (NTA) project is to improve our understanding of the generational economy. How does population growth and changing age structure influence economic growth, gender and generational equity, public finances, and other important features of the macroeconomy? As part of the NTA project, research teams in more than 40 countries are constructing accounts, measuring how people at each age produce, consume, and share resources, and save for their future. The accounts are designed to complement the UN System of National Accounts, population data, and other important economic and demographic indicators.
The National Transfer Accounts project is shedding new light on many areas of importance to policymakers. These include the evolution of intergenerational transfer systems; public policy with respect to pensions, health care, education, reproductive health, and social institutions, such as the extended family; and the social, political, and economic implications of population aging.
Call for papers for "Macroeconomic Aspects of Intergenerational Transfers", Dakar and Saly, Senegal, June 20-24, 2016.
Interested researchers are invited to submit a 1 page abstract by February 15, 2016, to contact@ntaccounts.org. Proposals for session topics are also welcome. Abstracts from researchers outside the NTA network are also welcome.
Overall plan for "Macroeconomic Aspects of Intergenerational Transfers"
Opening Conference to be held in Dakar, Senegal, on June 20
1. Conference: "The Demographic Dividend and African Development"
Second part of meetings to be held at Saly, a beach resort outside of Dakar, June 21-24
2. "Counting Women's Work: Gender and Time Use"
3. "Challenges of Population Aging"
4. "Frontiers in NTA"
5. Training, brainstorming, submitted papers, proposed sessions.
---
Who pays for demographic change? Population Europe Policy Brief explores economic lifecycle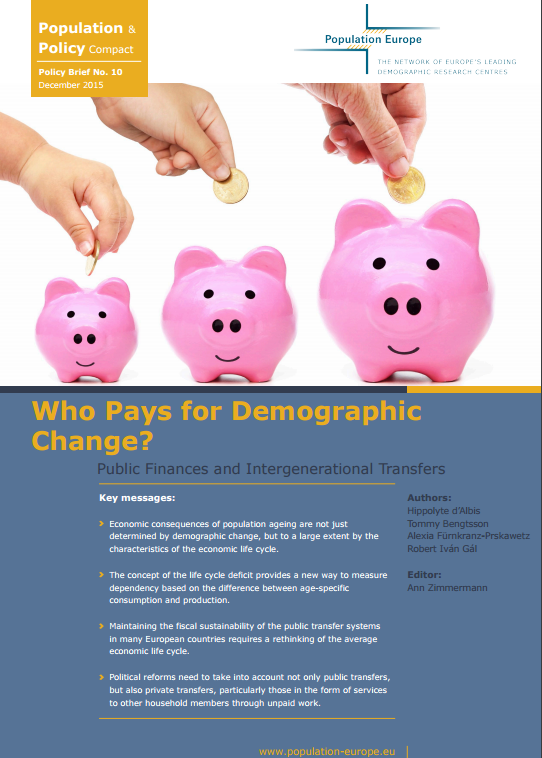 In the latest Population Europe Population and Policy Compact, Hippolyte d'Albis, Tommy Bengtsson, Alexia Furnkranz-Prskawetz and Robert Ivan Gal discuss the consequences of population ageing, and propose possible approaches countries may take to maintain fiscal sustainability. Read more about their latest Policy Brief here.
---
2015 North America NTA regional meeting held in Berkeley
The North America NTA regional meeting was held at the University of California (UC)-Berkeley on December 14, 2015. The meeting was sponsored by the National Institute on Aging, with additional support from the Center on the Economics and Demography of Aging, UC-Berkeley. View the meeting agenda here.
---
Thailand NTA infomercial previewed in Asia meeting
(Cross-posted from NTA Asia) The Thailand Office of the National Economic and Social Development Board and the United Nations Population Fund-Thailand co-produced a brief infomercial on the implications of an ageing population. The video was previewed at the recent Asia Regional NTA Meeting held in Bangkok, Thailand on December 3-4, and will be formally launched on December 21.
See longer 5-minute version here.
---
Asia Regional NTA meeting held in Bangkok on 3-4 December, 2015
The 2015 NTA Regional Meeting for Asia was held on 3-4 December, at the Amari Watergate Hotel in Bangkok, Thailand. The meeting was supported by the Asia Pacific Regional Office (APRO) of UNFPA and the East-West Center. Learn more about the Asia NTA meeting agenda, presentations and participants here.
---
New report on aging in East Asia published by the World Bank
Live long and prosper: Aging in East Asia and Pacific
---
Six Francophone African Countries meet in Senegal, October 20-30, 2015
With support from UNFPA West African Regional Office and CREFAT, participants from six countries are meeting in Saly, Senegal. Members are being introduced to NTA and the concepts related to the Demographic Dividend. To learn more about the meeting look here.
---
NTA Bulletin 8: Population Change and Economic Growth in Asia: New Findings from the National Transfer Accounts (NTA) Project
In 2014, the Asia Pacific Regional Office of the United Nations Population Fund (UNFPA APRO) and the East-West Center launched a project to expand and update NTA analysis in Cambodia, China, India, Indonesia, Lao People's Democratic Republic (PDR), the Philippines, Thailand, and Vietnam. Bangladesh and Myanmar joined the group later. This issue of the NTA Bulletin highlights early findings from this expansion of NTA analysis in the region.
---
NTA highlighted in latest WB-IMF Global Monitoring Report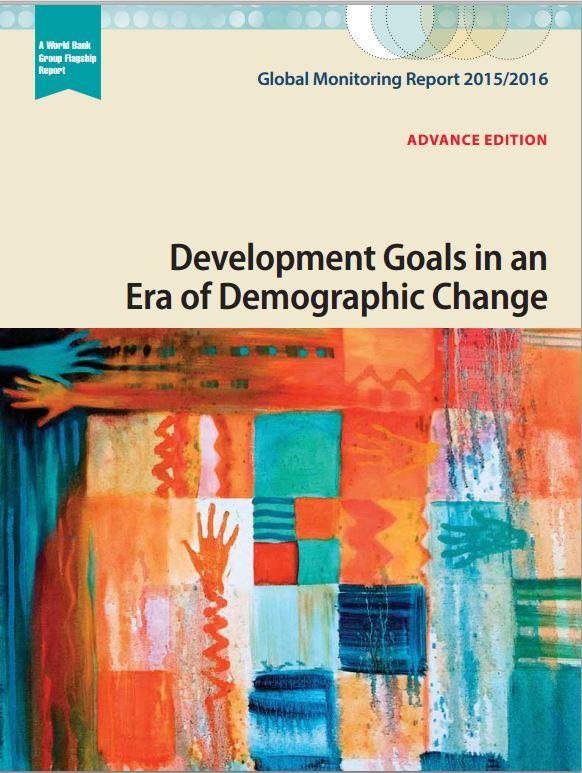 This year's World Bank and International Monetary Fund Global Monitoring Report (GMR) focuses on demographic trends that will impact future economic growth and development. Analyses of NTA data take center stage in discussing how changing population age structures shape the development trajectories in many countries. GMR 2015/2016 link, and online snippets are available HERE.
---
11th Global NTA Meeting set in Dakar, Senegal
The Eleventh Meeting of the National Transfer Accounts Network will be held on June 20-24, 2016 in Dakar, Senegal. Stay posted for details and future announcements.
---
NTA Research Highlighted in Special Issue of The Journal of the Economics of Aging--Exploring the Generational Economy
All articles in this special issue of The Journal of the Economics of Aging are by NTA members. Congratulations to our colleagues for their excellent contributions. At the moment, at least, all articles appear to be downloadable from this website: Journal of the Economics of Aging, vol. 5, April 2015
Introduction: Special issue on exploring the generational economy, by Concepció Patxot, Ronald Lee, Andrew Mason
Can public spending reduce mortality disparities? Findings from East Germany after reunification, by Tobias C. Vogt, Fanny A. Kluge
Bonus or mirage? South Africa's demographic dividend, by Morné J. Oosthuizen
Economic inequality and intergenerational transfers: Evidence from Mexico, by Iván Mejía-Guevara
Reallocation of resources between generations and genders in the market and non-market economy: The case of Italy, by Marina Zannella
Analysis of non-remunerated production in Costa Rica, by Pamela Jiménez-Fontana
Can we keep the pre-crisis living standards? An analysis based on NTA profiles in Spain, by Concepció Patxot, Elisenda Rentería, Guadalupe Souto
Who supports the elderly? The changing economic lifecycle reallocation in Taiwan, 1985 and 2005, by Nicole Mun Sim Lai, An-Chi Tung
Financing consumption over the lifecycle and overseas workers' remittances: Findings from the 1999 and 2007 Philippine National Transfer Accounts, by Rachel H. Racelis, Michael R.M. Abrigo, J.M. Ian Salas
The lifecycle deficit in France, 1979–2005, by Hippolyte d'Albis, Carole Bonnet, Julien Navaux, Jacques Pelletan, Hector Toubon, François-Charles Wolff
Production activities and economic dependency by age and gender in Europe: A cross-country comparison, by Bernhard Hammer, Alexia Prskawetz, Inga Freund
The age-profile of invisible transfers: The true size of asymmetry in inter-age reallocations, by Róbert I. Gál, Endre Szabó, Lili Vargha
---
AGENTA Project Meeting in Barcelona
During the second week of June 2015, the AGENTA project met in Barcelona, Spain. The aim of this meeting was to provide a progress overview on the first 1½ years of the project, to discuss current work, and to ensure that work from all partners is aligned.
Prof. Jonathan Gershuny, Director of Oxford University's Centre for Time Use Research, gave the keynote address, "Gendered age-transfer national accounts: Using time diary data comprehensively."
All papers and presentations provided by the speakers are available in the Workshop Agenda. As all the presentations and discussions were recorded, the organizing team from the University of Barcelona is kindly providing the possibility to watch the recorded video at: First AGENTA meeting
We thank the team of University of Barcelona for organizing a very successful meeting. For more on the AGENTA Project, check out the project website.
---
New Website on The Demographic Dividend: Spotlight on NTA Analysis
A new website, co-hosted by the Bill & Melinda Gates Institute for Population and Reproductive Health at the Johns Hopkins Bloomberg School of Public Health and the Population Reference Bureau, prominently features NTA's work on the Demographic Dividend in Africa. The objective is to host resource materials available from a number of organizations engaged in research, advocacy, and policy work related to the demographic dividend. Organizations are encouraged to share their collective and individual contributions to the research literature and base of policy communication materials on the demographic dividend by emailing either a link or a PDF file.
Video featuring NTA work on the Demographic Dividend
---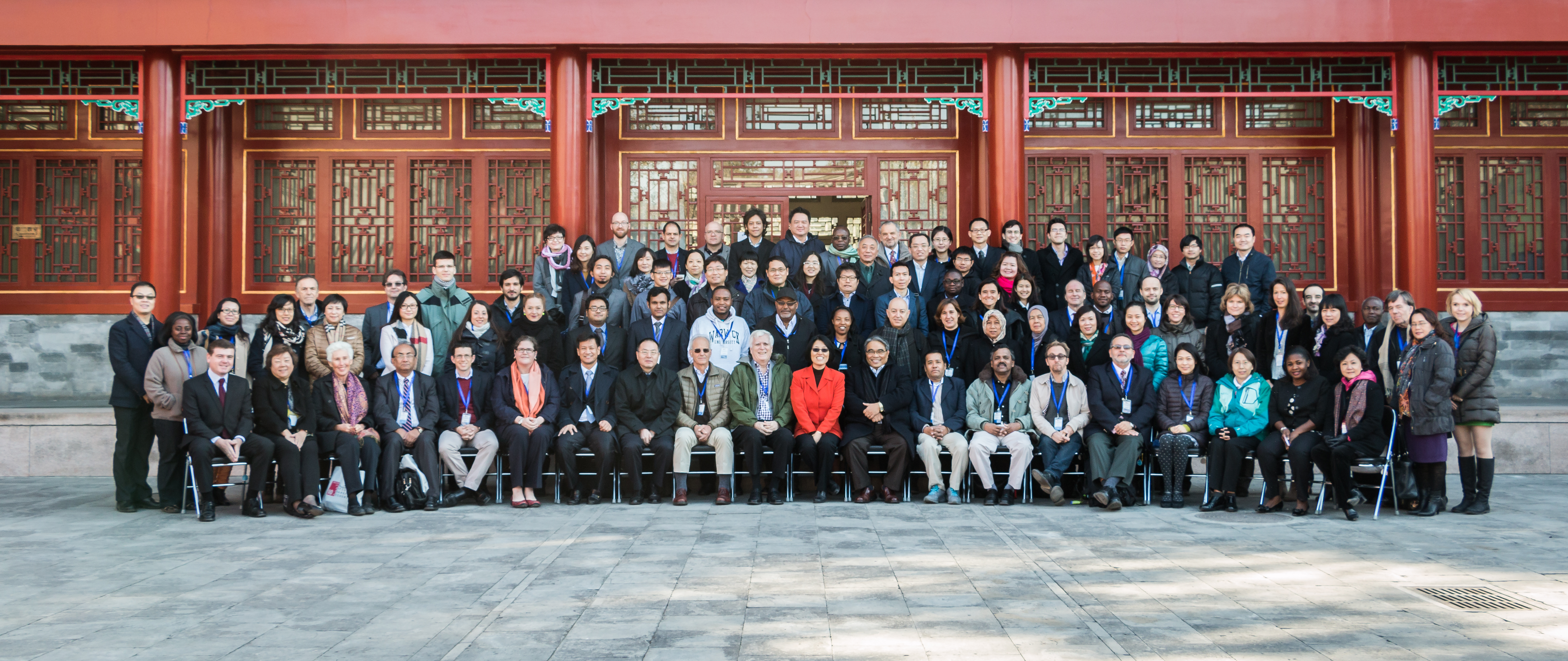 10th Global NTA Conference held in Beijing
The Tenth Meeting of the Working Group on Macroeconomic Aspects of Intergenerational Transfer: International Symposium on Demographic Change and Policy Response took place 10-14 November 2014 in Beijing, China. The meeting was hosted by the National School of Development at Peking University.
Thanks to the organizing team for hosting a very successful meeting.
Learn more about the agenda, the presentations, and the participants at NTA10.
---
New issue of Policy in Focus explores the impacts of demographic changes and intergenerational transfers on economic growth: Many NTA members contribute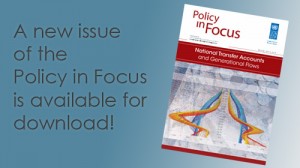 Brasilia, 16 December, 2014 – The International Policy Centre for Inclusive Growth of the United Nations Development Programme has just released the latest issue of its Policy in Focus magazine, titled "National Transfer Accounts and Generational Flows." This issue examines demographic changes, intergenerational transfers, and their impacts on economic growth in several countries. It presents some of the ongoing research using National Transfer Accounts (NTA), a project that helps to understand and analyze the consequences of changes in population age distribution by estimating many aspects of economic behavior by age.
---
Science: Is low fertility really a problem?
Ronald Lee, Andrew Mason, and members of the NTA network, 2014 "Is Low Fertility Really a Problem? Population Aging, Dependency, and Consumption," Science (346) 229-234. DOI: 10.1126/science.1250542.
Full text and supplemental information: Reprint, on-line version, data, and code are now available HERE.
For media coverage, see NTA in the News below
Longer lives and fertility far below the replacement level of 2.1 births per woman are leading to rapid population aging in many countries. Many observers are concerned that aging will adversely affect public finances and standards of living. Analysis of newly available National Transfer Accounts data for 40 countries shows that fertility well above replacement would typically be most beneficial for government budgets. However, fertility near replacement would be most beneficial for standards of living when the analysis includes the effects of age structure on families as well as governments. And fertility below replacement would maximize per capita consumption when the cost of providing capital for a growing labor force is taken into account. While low fertility will indeed challenge government programs and very low fertility undermines living standards, we find that moderately low fertility and population decline favor the broader material standard of living.
In many countries higher birth rates would improve public finances (Map 1) but not standards of living (Map 2).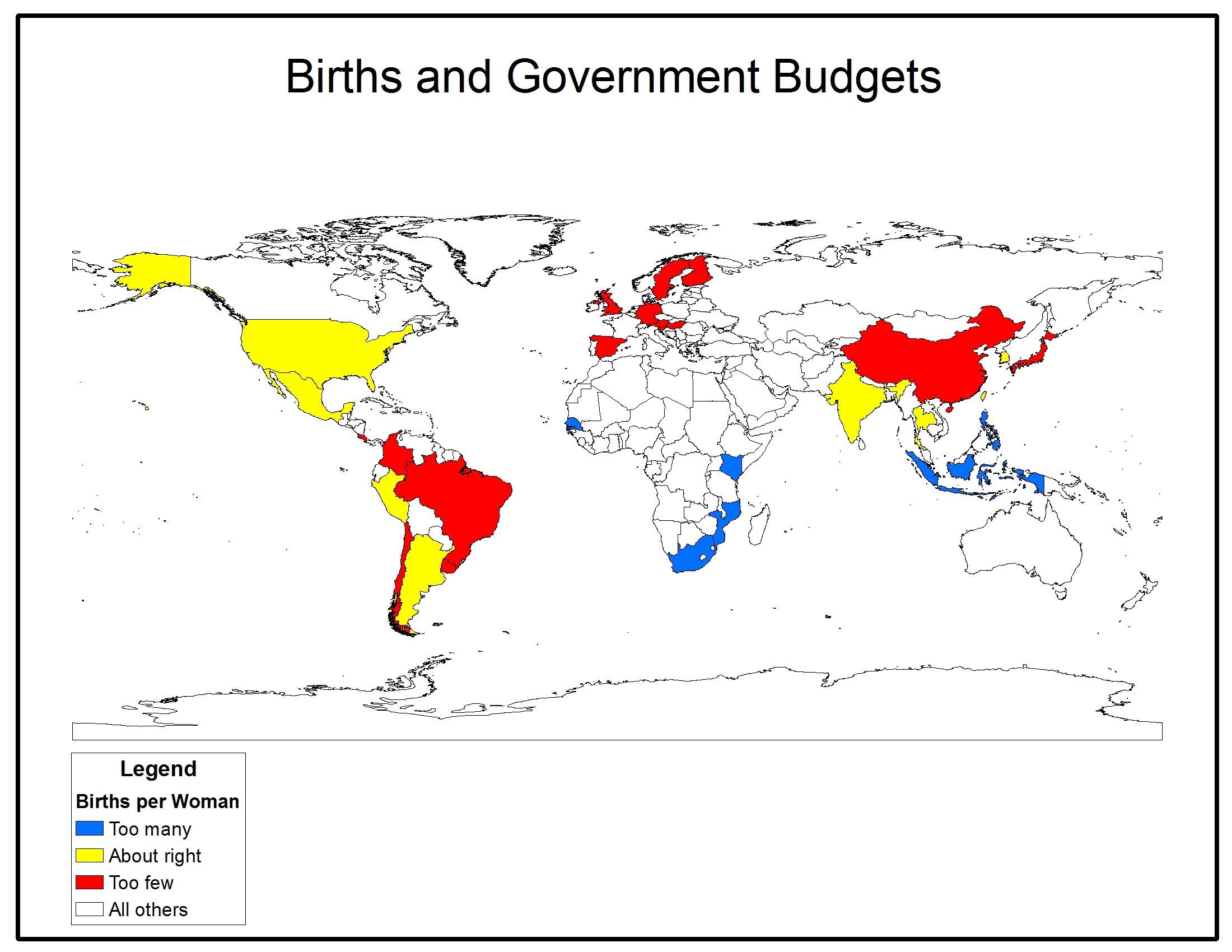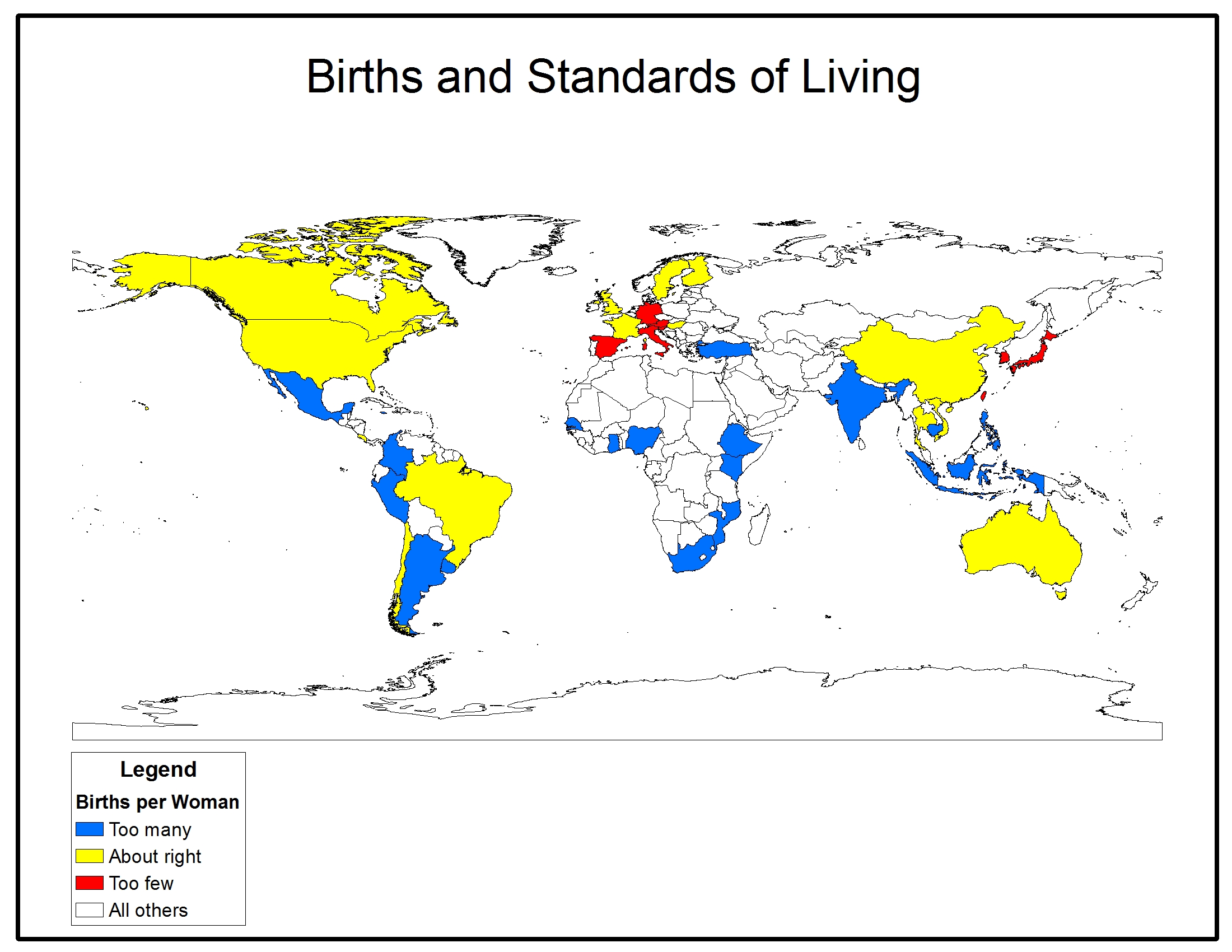 Errata: The institutions with which Robert Gal is affiliated are located in Budapest, Hungary.
Data: Visualizing the economic life cycle

The interactive data explorer is a new tool for understanding how changes in population age structure are influencing patterns of consumption and production. Historical estimates and projections for 40 countries are provided.
---
NTA launches the Counting Women's Work Project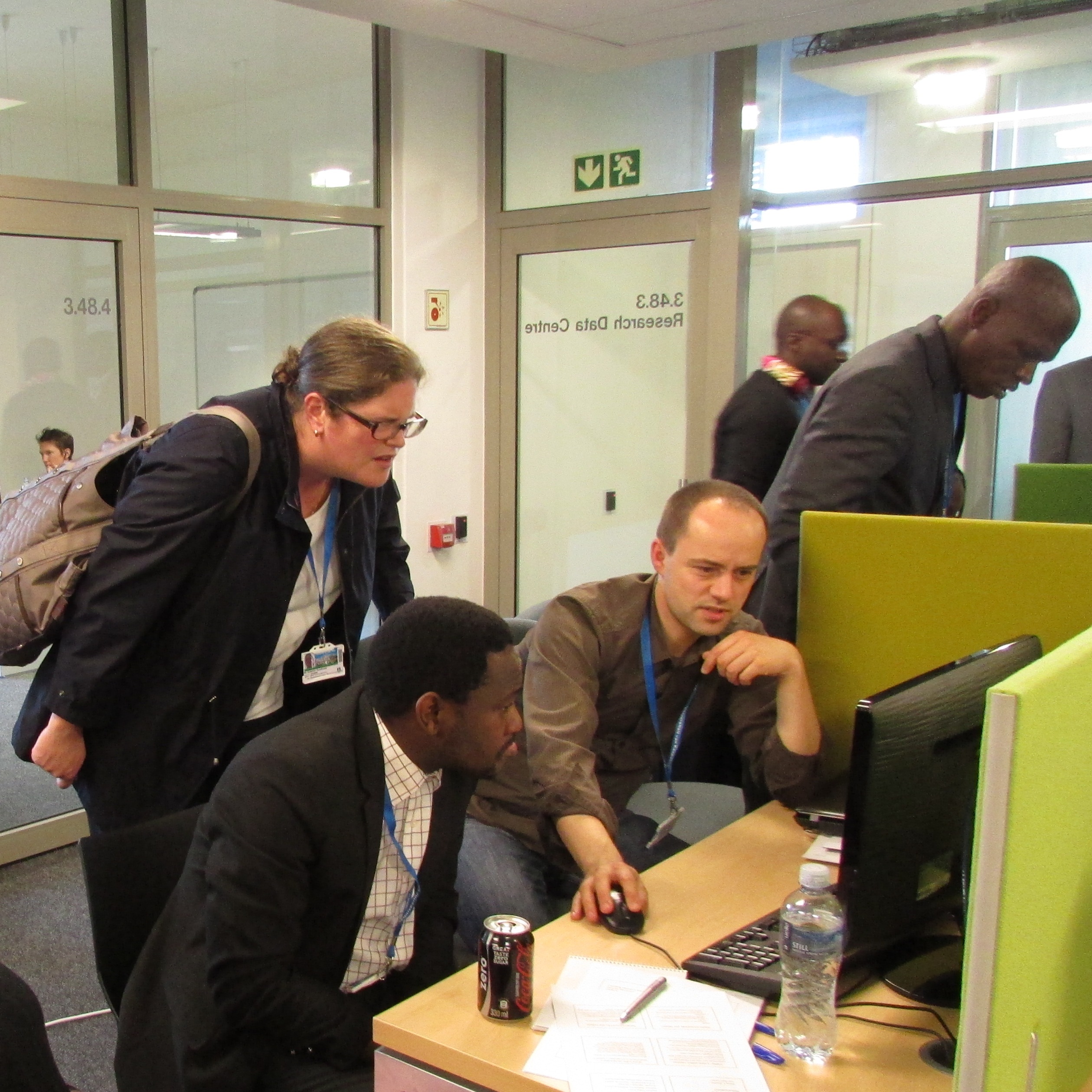 The NTA project has developed methodology for using time-use data to estimate the monetary value of unpaid services produced and consumed by specific gender and age groups. These activities are traditionally known as "women's work": cooking, cleaning, maintaining households, and caring for children and the elderly.
Combining estimates for the market and the household with the age dimension in a cross-national comparative context will bring women's total economic contributions into view and reveal patterns of difference by gender. This sets the terms of public discussion and policy debate around issues of gender and the economy.
See more at the CWW website.
---
Research: Ron Lee addresses Jackson Hole Symposium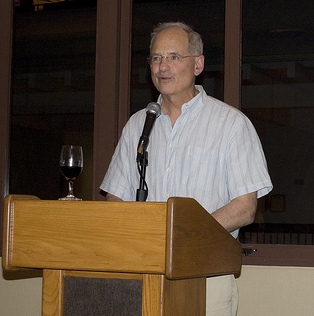 A rising ratio of elderly to the working-age population is putting pressure on public and private support systems in many countries. Declining support ratios are expected to constrict funds available for consumption, saving, and human capital investment. In countries where the elderly rely more on assets to meet their needs, however, the decline in the support ratio exaggerates the impact of population aging. An improved measure points to a smaller impact in the United States, Mexico, United Kingdom, South Korea, Thailand, India, and the Philippines than is indicated my measuring the support ratio alone. In countries where the elderly rely primarily on public and private transfers, such as Sweden, Austria, Hungary, Slovenia, Germany, Brazil, Costa Rica, and Peru, the two measures show the same impact. Other factors could also moderate the impact of population aging, such as rising human-capital investment, improving health and vitality at older ages, delayed retirement, increased female labor-force participation, and international capital flows. Population aging presents serious challenges, but these need not be overwhelming.
The annual forum at Jackson Hole is a key economic policy meeting attended by dozens of central bankers, policymakers, academics, and economists from around the world.
Ron Lee, 2014. How Population Aging Affects the Macroeconomy, The Jackson Hole Economic Policy Symposium on Re-Evaluating Labor Market Dynamics, sponsored by the Kansas City Federal Reserve Bank, August 21-23
Lee 2014 Jackson Hole Powerpoint
---
NTA Publications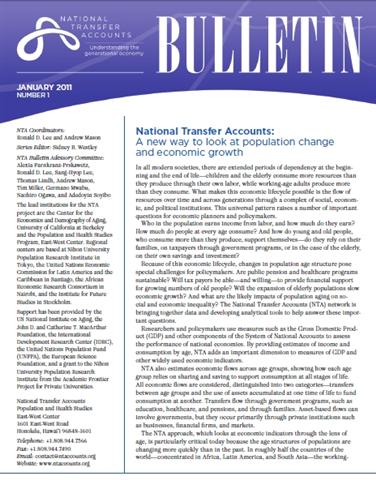 Summary: China's economic success in recent decades can be traced in large part to the mobilization of the country's enormous human-resource base. Improvements in the health and education of China's huge working-age population have made a strong contribution to economic growth.
Looking ahead, as today's large cohorts of workers grow older and transit into retirement, much smaller cohorts of children—born in an era of very low fertility—will be growing up and joining the workforce. Given a smaller number of workers, human-resource development that maximizes the potential of each individual will be even more central to China's efforts to achieve broad social and economic development goals.
At this point, China is poised to address many of its human-resource challenges successfully. Public spending on education, and to a lesser extent on healthcare, appears to be commensurate with the current level of development. There is one important exception to this generalization, however—the disparity in spending on higher education. Although university enrollment tripled in the 10 years between 2000 and 2010, rural and lower-income young people still face clear disadvantages.
Improving economic security for the elderly is another challenge. Under China's current, highly fragmented public pension scheme, pension programs for urban and formally employed citizens are relatively well established and generous, but rural residents and those employed in the informal sector do not have adequate access to public pensions and, thus, remain highly vulnerable in their old age. Extending public pensions to these groups will be challenging in the face of a slowly growing workforce and a swelling elderly population.
One policy change that would help address this challenge would be to raise the retirement age. As its population ages, China should be prepared to make better use of the productive potential of older people.
Overall, successful human-capital investment is essential for achieving sustainable economic growth and improving the wellbeing of all age groups.
---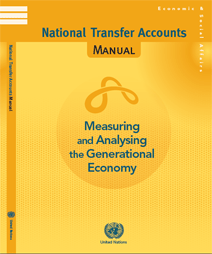 United Nations Releases NTA Manual
The United Nations has recently issued the "National Transfer Accounts manual: Measuring and analysing the generational economy." The manual, produced as part of a United Nations Development Account project (ROA 167), is designed to support capacity-development efforts, assisting researchers from countries all over the world to construct National Transfer Accounts and to interpret and analyze them as a guide to policy.
Building on work carried out for more than a decade by members of the NTA global network, the new NTA manual presents the concepts, methods, and estimation procedures for measuring economic flows across age and over the life cycle. Andrew Mason and Gretchen Donehower were responsible for preparing the text.
For more information and to download the manual go to Methodology.
---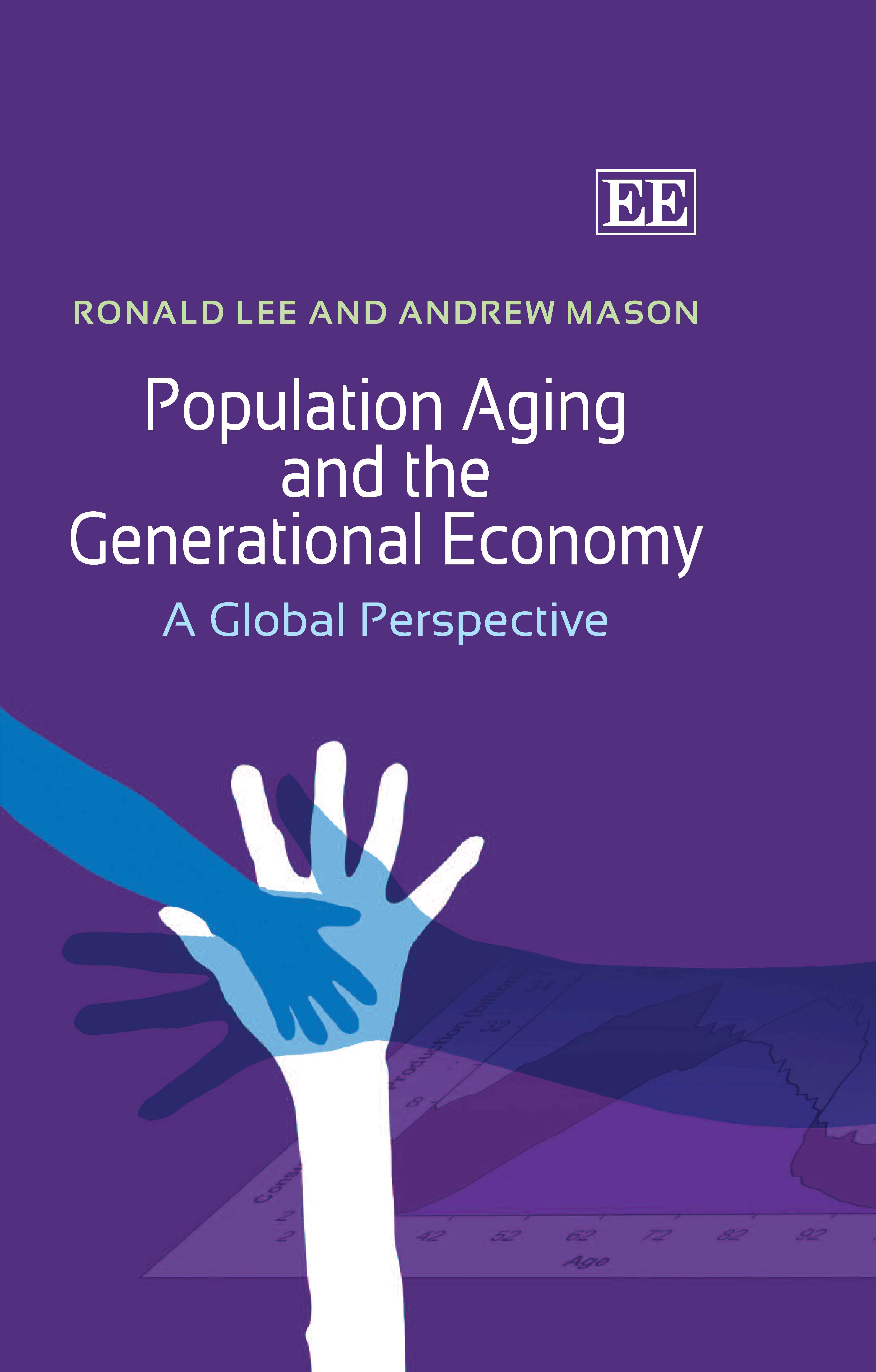 Population Aging and the Generational Economy
Population aging and the generational economy: A global perspective
Ronald Lee and Andrew Mason, lead authors and editors
Update: Paperback release Population aging and the generational economy has been published in paperback. To purchase or download:
Update: Selected as an Outstanding Academic Title for 2012
Population Aging and the Generational Economy was selected as an Outstanding Academic Title for 2012 by Choice Magazine, widely used by academic librarians in the US. The awards are chosen based on the best reviewed titles during 2012. The book will also be part of an exhibit of the Outstanding Academic Title winners at the American Library Association's Mid-winter Conference in January 2013.
Update: Selected as a finalist for the Paul A. Samuelson Award for 2012

More information about: Population aging and the generational economy: A global perspective.
---
NTA Research Presented at Important International Events
World Bank/Gates Institute Meeting on the Demographic Dividend
The World Bank recently held a meeting at its headquarters in Washington, DC to discuss the Demographic Dividend. The meeting was co-hosted by the Bill & Melinda Gates Institute for Population and Reproductive Health. The results from the Africa DD project were presented by Andy Mason. All presentations are available here.
The Mason presentation and other NTA work related to the Demographic Dividend in Africa is available here
The HHA Conference (A conference of African Ministers of Finance and Health) extensively featured NTA research in their session titled "Seizing the Demographic Dividend Now: A One-Time Opportunity for Africa". Click on the link for more information and downloadable presentations.
The United Nations Conference on Sustainable Development (Rio 20+) took place in Rio de Janeiro, Brazil, in June 2012. World leaders, along with participants from governments, the private sector, NGOs and other groups, discussed poverty reduction, social equity advancement, and environmental protection. The Conference had two themes: "a green economy in the context of sustainable development poverty eradication", and "institutional framework for sustainable development".
UN Commission on Population and Development – New York
The forty-fifth session of the UN Commission on Population and Development dealing with issues of population and development, focused on adolescents and youth. These sessions contribute substantively to the on-going deliberations of the United Nations in the economic and social development field. This year over 500 NGO representatives also participated. One of the keynote speakers was Andrew Mason, whose presentation "Adolescents and youth: their numbers and economic roles" is available here: CPD45_Keynote_Mason.
CDESG meeting at Canadian Economic Association
An Ageing in Development Panel by the Canadian Development Economics Study Group (CDESG) took place at the Canadian Economics Association meeting on June 9, 2012. The panel provided an overview of a framework to quantify economic flows across generations as well as insights on how population ageing will affect economies in the developing and developed world. Panel members were Andrew Mason, Tim Miller, and Mostafa Askari (Assistant Parliamentary Budget Officer, Economic and Fiscal Analysis, Canada). Their presentations are available here:
Mostafa Askari - Economic and Fiscal Impacts of population Ageing in Canada (link: Mostafa Askari CEA Presentation - Calgary 2012)
Andrew Mason - Population Aging and the Generational Economy: A Global Perspective (link: Andrew Mason - Calgary Seminar)
Tim Miller - Population Aging in Latin America and the Caribbean: A New Era (link: Tim Miller Calgary presentation June)
Conference of Montreal
The 2012 Conference of Montreal took place from June 11 to June 14, 2012. It's theme was "A Global Economy in Transition: New Strategies, New Partnerships", and addressed subjects such as the economic and financial crisis, the accessibility innovations in the health sector, the equitable use of resources, welcoming immigrants, the free trade agreements and sustainable development. Andrew Mason participated in the forum "Demographic Shifts: Threats or Opportunities?".
Shanghai Forum 2012
Shanghai Forum is an international economic forum hosted by Fudan University and sponsored by The Korea Foundation for Advanced Studies. The goal of the forum is to engage leaders in all fields to dialogue and collaborate to provide perspectives and advices for Asia's overall economic, political, social, and cultural progress. The theme of the 2012 conference was "Economic Globalization and the Choice of Asia: Strategies for 2011-2020". Ron Lee presented at the conference: "Is Fertility Too Low? Capital, Transfers, and Consumption" (link: Ron Lee presentation Shanghai).
European Population Conference
The European Population Conference took place in Stockholm, Sweden, June 13-16. Gretchen Donehower and Ivan Mejia are presenting at the conference.
Gretchen's presentation (with Ivan Mejia) is titled "Everybody Works: Gender, Age and Economic Activity" and is available here: Donehower_Mejia_Presentation
Ivan's presentation (with Alma Vega) is titled "Opportunity costs: The fiscal cost of (not) educating immigrant minors in the U.S." and is available here: epc-2012_alma
Poster session: "Socioeconomic Differences in the Distribution by Age of Public Transfers in Mexico" available here: poster_EPC
Ronald Lee gave a presentation at the NBER Summer Institute on the topic of aging and social security. The presentation focused on USA NTA, but with international comparisons. Download the full presentation here: LeeMasonNBERSummerInstitute
Paulo Saad gave a presentation in Cuba at the Universidad de la Habana on "Demographic Change and Intergenerational Transfers: Latin America and Cuba." See here for report published about the meeting (in Spanish): Paulo_Saad_INFOPOB_V_2_2012
Andrew Mason and Ronald Lee gave a talk at the Woodrow Wilson International Center for Scholar. The title of their presentation was "Dividend or Deficit? The Economic Effects of Population Age Structure." See here for abstract and the video of the presentation.
The Austrian team recently gave presentations on the Austrian NTA. This work has been reported as one of the subjects of the month at the Austrian Academy of Sciences. Link to the report (in German).
See more presentations at Meetings and Presentations
---
NTA in the News
Science: Is low fertility really a problem?
Published in the October 2014 issue of Science Magazine, this report was written by Ronald Lee, Andrew Mason and members of the NTA network. The Berkeley Press Release is available here and the article can be found on Mason website. See below for continuing media coverage:
World Population Day
Blog post by Andy Mason on population aging and economic prospects. Click here
"Balancing the Needs of Young and Old"
The NTA project is prominently featured on the IDRC website. An article, titled "Balancing the needs of young and old" by Louise Guénette talks about the different challenges posed by demographic change, and how the NTA project helps policymakers to address these. "NTA research is important because it helps governments weight the needs of different age groups when designing policies to protect the most vulnerable generations," says IDRC senior program specialist Edgard Rodriguez.
Click here to read the article.
NTA members Naohiro Ogawa, Mathana Phananiramai, and Andrew Mason were featured in an article in The Nation titled "Care for elderly but avoid errors". The article emphasizes that nations will face problems as "the result of maintaining a decades-old retirement age without changing it to match the longer life expectancy", and that "proper planning and an appropriate financing scheme are key [...] to achieve a sustainable scheme to support its ageing population".
An editorial article in Thailand's The Nation features NTA, and some thoughts on the lifecycle deficit.
M.R. Narayana wrote an article for The Deccan Herald titled "Can Universal Pension Scheme Work?". It contributes to current public debates on universal pension scheme at the state level in India with emphasis on usefulness on NTA methodology and a need for its construction in the 12th Five Year Plan.
An essay by Ronald Lee and Andrew Mason appeared in Global Trends 2030, a blog sponsored by the National Intelligence Council (NIC). The essay, titled Population Aging and the Welfare State in Europe compares Sweden, Germany, and Spain in the context of their demographic change and support systems.
Comments by Dr. Andrew Mason were featured in an article in The Express Tribune on August 19th, 2012, titled Pakistan unable to profit from youth bulge: Study. The article discusses a paper by political economist Dr S Akbar Zaidi, who looks at the demographic transition in Pakistan. " According to the paper, the number of people in the young age group (15-49 years) and the total labour force are projected to nearly double by 2050. This requires a growth strategy that focuses on creating employment and have high employment elasticity, but the paper notes that economy and policy-making are currently unable to profit off this 'dividend' of demographic transition."
M.R. Narayana published an article in India's national newspaper The Business Line. It is titled Pensioners aren't having a free lunch and it contributes to current public debates on universal pension scheme for unorganized workers by using NTA methodology.
Andrew Mason wrote an article for China Daily titled How to meet population challenges. It features NTA estimates showing how low labor income is among middle-aged adults in China as compared with India and other Asian countries.
More at NTA in the news
---
New NTA Members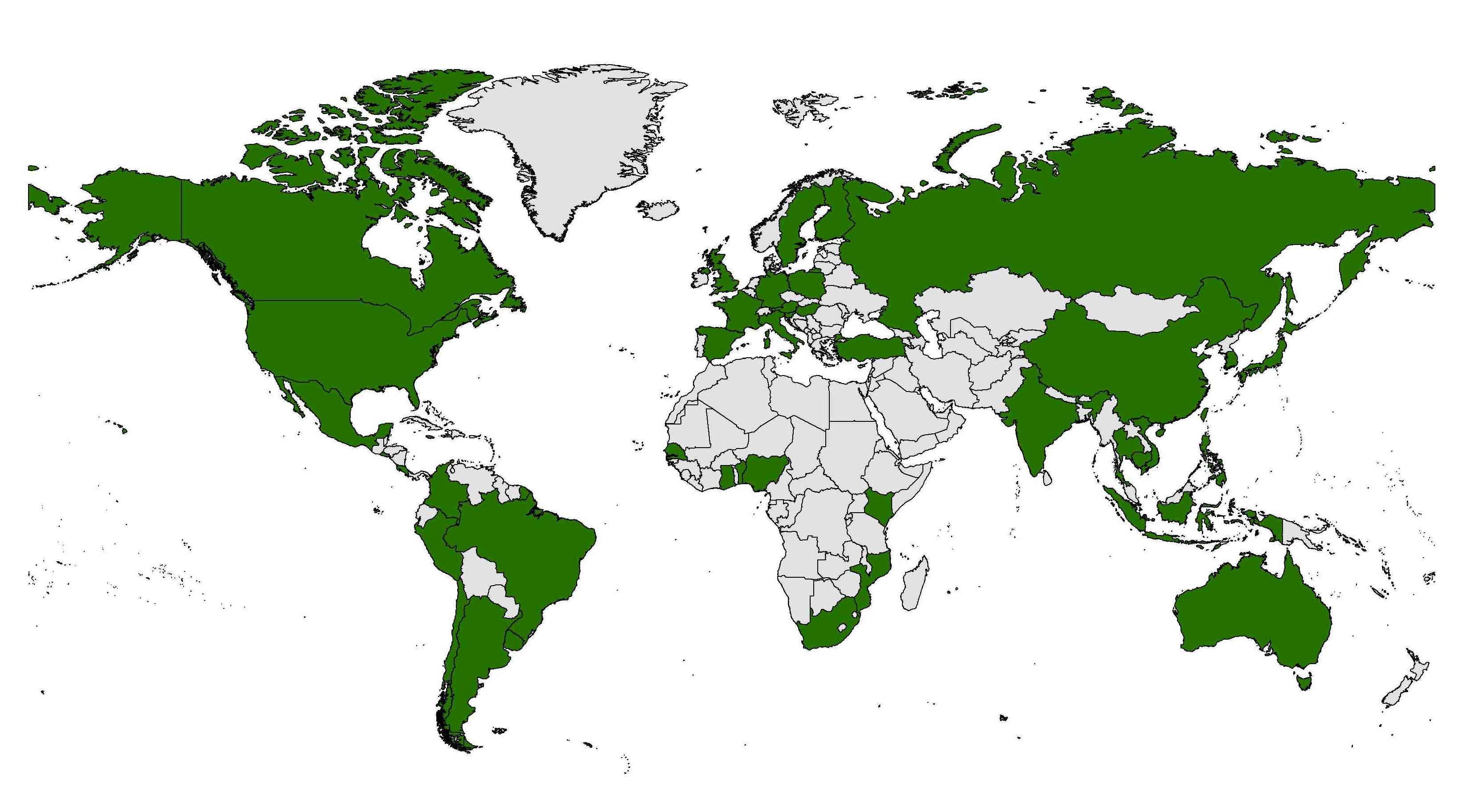 A complete list of NTA Countries
Iran joins the NTA Project
We welcome Mohammad Jalal Abbasi-Shavazi, Majid Koosheshi, Sajad Darzi Ramandi, Meimanat Hosseini-Chavoshi, and Leili Niakan to our project. The key institution for Iran will be the University of Tehran.
Malaysia joins the NTA Project
We welcome Tengku Aizan Hamid, Jariah Masud, Sharifah Azizah Haron, Judhiana Abd Ghani, and Rusmawati Said to our project. The key institution for Malaysia will be announced later.
Bangladesh joins the NTA Project
We welcome Bazlul Haque Khondker, Selim Raihan, Muhammad Moshiur Rahman, and Syer Tazim Haque to our project. The key institution will be the South Asian Network on Economic Modeling (SANEM).
Netherlands joins the NTA Project
We welcome Arjan Bruil, Florin Barb, Jan van Tongeren, and Ruud Picavet to our project. The key institution for the Netherlands will be Statistics Netherland.
Luxembourg joins the NTA Project
We welcome Louis Chauvel and Javier Olivera (also a member of the Peru NTA team) to our project. The key institution for Luxembourg will be the University of Luxembourg.
Russia joins the NTA Project
We welcome Mikhail Denissenko, Vladimir Kozlov, Anna Mironova, Natalia Akindinova, Andrey Chernyavskiy, Olga Kuzina, and Dilyara Ibragimova to our project. The key institution for Russia will be the National Research University - Higher School of Economics (Moscow).
Ghana joins the NTA Project
We welcome Eugenia Amporfu, Prince Boakye Frimpong, and Daniel Sakyi to our project. The key institution for Ghana will be announced later.
Benin joins the NTA Project
We welcome Barthélémy Biao, Idossou Jean-Baptiste Oga, Dètondji Camille Guidime, Bachir Olatoundji Souberou, and Assogba Hodonou to our project. The key institution for Benin will be the University of Parakou.
New Peru NTA team
We welcome Carlos Aramburu and Janina Virginia Leon Castillo to our project. They join current member Javier Olivera.
Poland joins the NTA Project
We welcome Agnieszka Chlon-Dominczak, Anita Abramowska-Kmon, Irena Kotowska, and Strzelecki Andrzej to our project. The key institution for Poland will be announced later.
Cambodia joins the NTA Project
We welcome H.E. San Sy Than, H.E. Tuon Thavrak, Ms. Hang Lina, Mr. Theng Pagnathun, Mr. Poch Sovanndy, Mr. Nor Vanndy, Mr. Khim Fadane, Mr. Yim Saonith, and Mr. Keo Bun Chhav to our project. The key institution for Cambodia is the National Institute of Statistics, Ministry of Planning.
---
Recent Publications Based on NTA Research
Dramani, Latif and Fahd Ndiaye. 2012. "Estimating the first demographic dividend in Senegal: The National Transfers Account approach." British Journal of Economics, Management & Trade 2(2): 39-59. Dramani and Ndiaye 2012[info]
Sánchez Romero, Miguel, Concepció Patxot, Elisenda Rentería and Guadalupe Souto. 2012. "On the effects of public and private transfers on capital accumulation: Some lessons from NTA aggregates." Journal of Population Economics, published online: 30 May 2012. http://www.springerlink.com/content/q3831142t0452524/
Patxot, Concepció, Elisenda Rentería, Miguel Sánchez Romero and Guadalupe Souto, 2012. "Measuring the balance of government intervention on forward and backward family transfers using NTA estimates: The modified Lee Arrows". International Tax and Public Finance 19(3): 442-461. http://www.springerlink.com/content/t81701677n253424/
Patxot, Concepció, Elisenda Rentería, Miguel Sánchez Romero and Guadalupe Souto, 2011. "Integrated results for GA and NTA for Spain: some implications for the sustainability of welfare state". Moneda y Crédito 231:7-52. Fundación Banco Santander, Madrid. Patxot_etal2011_MyC[info]
Lee, Sang-Hyop and Andrew Mason. 2011. "International migration, population age structure and economic growth in Asia." Asian and Pacific Migration Journal 20(2): 195-213. SHLAMAPMJ[info]
Narayana, M.R. 2011. Lifecycle deficit and public age reallocations for India's elderly population: Evidence and implications based on National Transfer Accounts. Journal of Population Aging, June.
To see other publications, go to Publications section.
---
Support for this project has been provided by the National Institute on Aging: NIA, R37-AG025488 and NIA, R01-AG025247; the International Development Research Centre (IDRC); the William and Flora Hewlett Foundation; the Bill & Melinda Gates Foundation through the Gates Institute for Population and Reproductive Health, Bloomberg School of Public Health; the United Nations Population Fund (UNFPA); United Nations Population Division; Asian Development Bank; the World Bank; the John D. and Catherine T. MacArthur Foundation; the Seventh Framework Programme of the European Union; and the Academic Frontier Project for Private Universities: matching fund subsidy from MEXT (Ministry of Education, Culture, Sports, Science and Technology), 2006-10, granted to the Nihon University Population Research Institute.
The website was developed and is maintained by SchemeArts.