Bangkok Training Workshop 2012
Measuring and Analyzing the Generational Economy with National Transfer Accounts (NTA): A Training Workshop, Bangkok, Thailand, September 17-20, 2012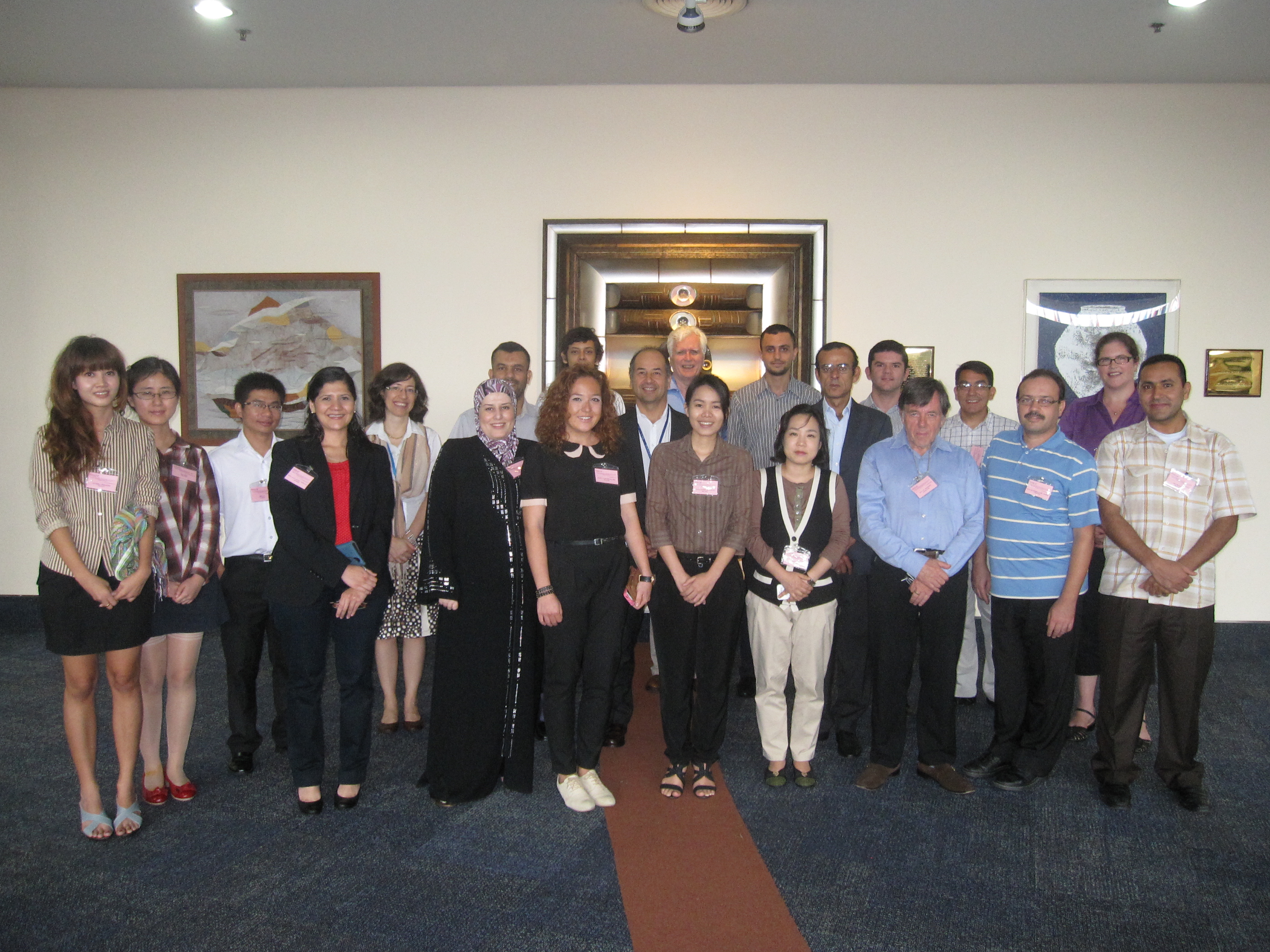 The Population Division of the United Nations Department for Economic and Social Affairs (DESA), is collaborating with the Regional Commissions for Latin America and the Caribbean (ECLAC), Asia and the Pacific (ESCAP), and Western Asia (ESCWA) in the implementation of the Development Account (DA) project ROA 167 on "Strengthening capacity of national policy analysts in the social and economic sectors of developing countries in the production and use of National Transfer Accounts (NTA)". The activities in the area of population ageing and transfer accounts have also been funded by the project on "Ageing and Population" managed by the Population Division.
An important product of this project will be a structured, user-friendly manual with technical material including the definitions and standards of the NTA framework, guidelines for its implementation and worked examples based on existing methodologies and best practices. An expert meeting was convened in December of 2011 in Belo Horizonte, Brazil to discuss the outline and contents of the manual. A revised outline was prepared as a result of the discussions in that meeting. More recently, a workshop on NTA to provide introductory training to professionals from Jordan and Palestine was held in Amman, Jordan, from 23 to 26 July, 2012. The present training workshop will allow to strengthen the capacity of nationals from 6 participating countries from the ECLAC, ESCAP and ESCWA regions, and to apply the draft manual as a training tool.
This workshop is also carried out in the context of the activities of the Scientific Panel on the Impacts of Population Ageing of the International Union for the Scientific Study of Population (IUSSP). The IUSSP is supporting the development and use of training tools, and the manual that will result from this project will constitute a novel addition to reference technical materials and training tools in the area of population ageing, intergenerational transfers and the macro-economy.
Bangkok Workshop 2012 Participant List
Workshop Presentations
Andrew Mason, Introduction to National Transfer Accounts and the Generational Economy
Gretchen Donehower, Overview of National Transfer Accounts and the Generational Economy
Jan van Tongeren, System of National Accounts and NTA
Gretchen Donehower, Manual on National Transfers Accounts - Getting Started
Andrew Mason, Manual on National Transfer Accounts - Lifecyle Account
Andrew Mason, Manual On National Transfer Accounts - Public Reallocations
Gretchen Donehower, Manual On National Transfer Accounts - Private Reallocations